SAME TREATS. NEW LOOK
Train Like A Pro
 Better Training, Naturally Rewarding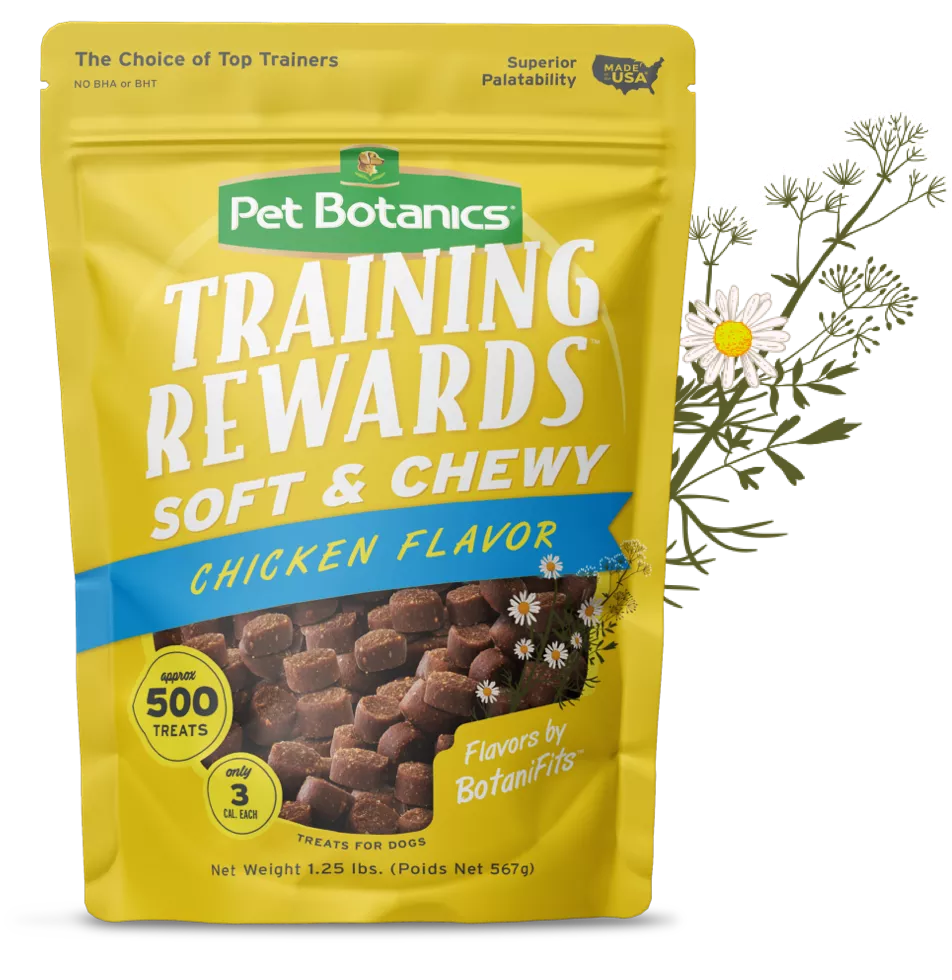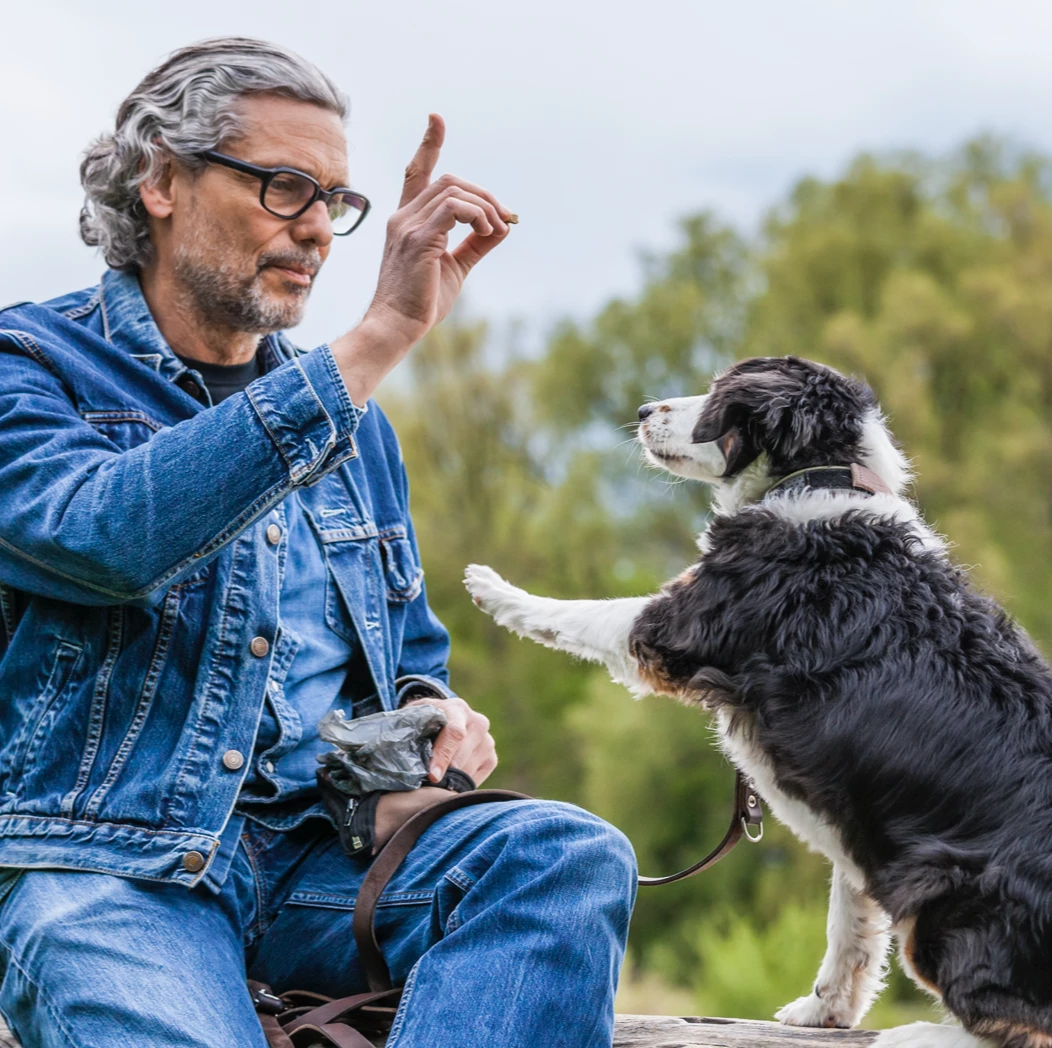 CRAFTED IN THE U.S.A.
All of our training rewards are made right here in the U.S.A. We promise quality you can trust in every bag.
*with US-sourced and imported ingredients.
BITE SIZE. LOW CALORIES.
A full dog is an uninterested dog. Our training rewards pack big flavor into small, low-cal bites to maintain motivation and healthy weight for longer sessions.
HIGHLY AROMATIC. HIGHLY FLAVORFUL
The heavenly scent captures dogs' attention and irresistible flavor keeps it – with high-quality protein, like real chicken or tasty pork liver, as the first ingredient, and no corn or soy.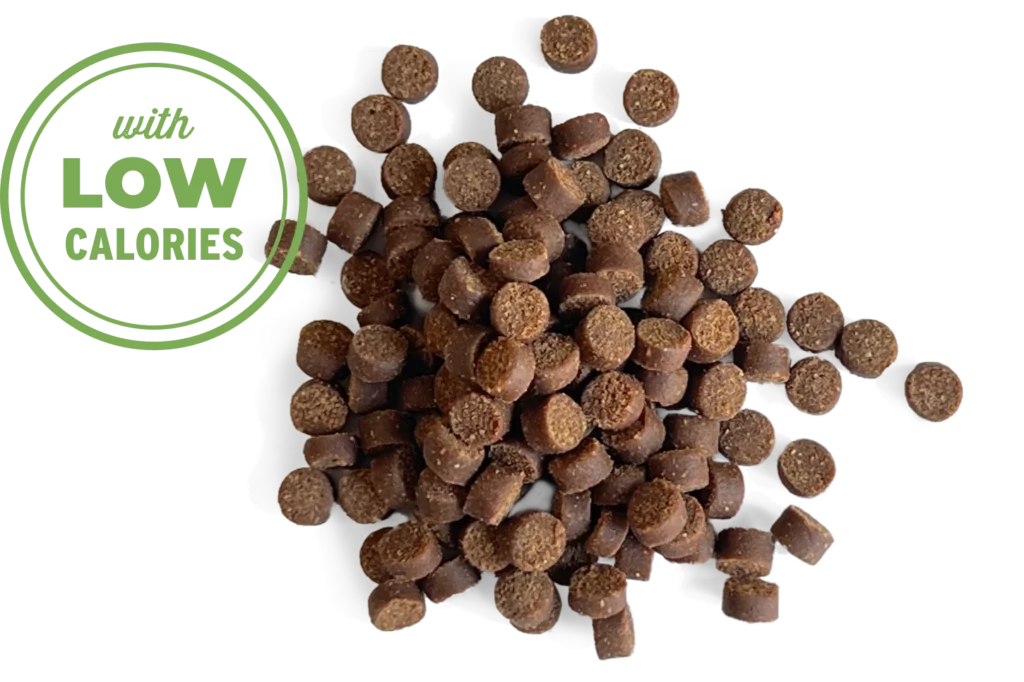 WITH NATURAL BOTANICALS
All of our training rewards offer natural flavor from BotaniFits™, our proprietary blend of rosemary, cranberries, blueberries, tomatoes, chamomile, dandelions, green tea extract and peppermint.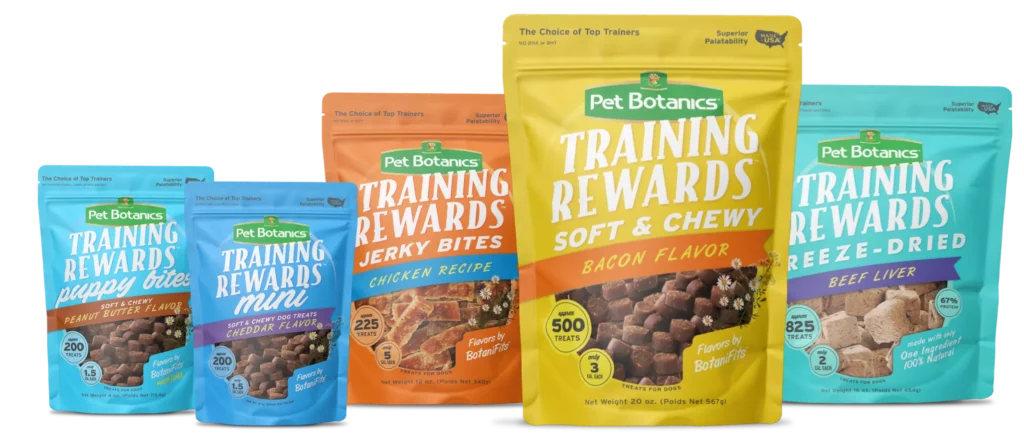 The Choice of Top Trainers
& Top Pet Parents
Pet Botanics™ Training Rewards make training easier and more successful by keeping dogs focused and driven. They also make excellent everyday treats for all dogs! With a variety of flavors and forms, like freeze-dried, jerky bites, and soft & chewy, dogs can't wait for their next training session or treat time!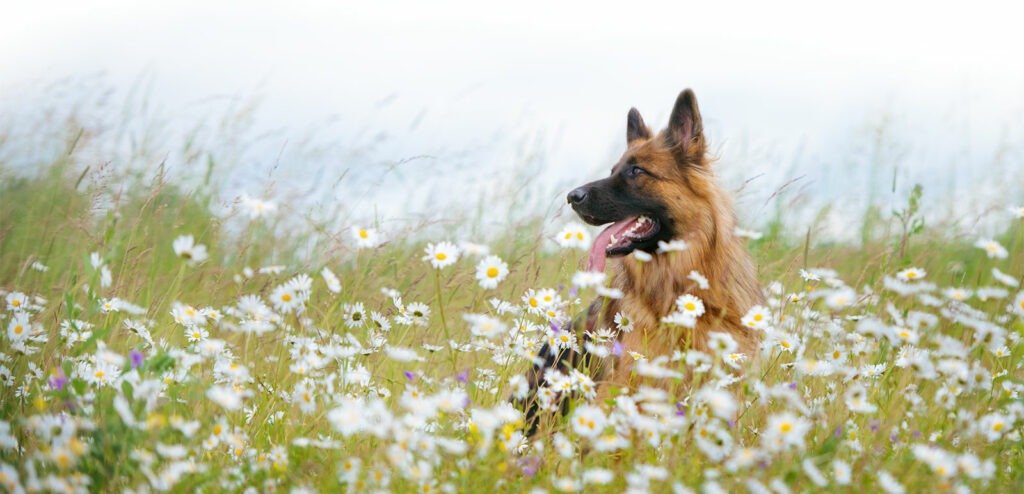 #PetBotanics
Follow and share with us on Facebook and Instagram